Developed by Leaders in International Education
About Gretchen Dobson, EdD, Consulting Manager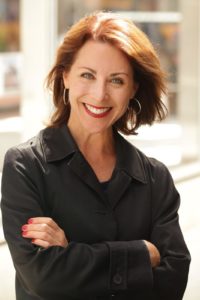 With over 23 years of experience in higher education and constituent relations, Dr. Gretchen Dobson leads institutions, governments and member-based organizations towards sustainable alumni engagement strategies and solutions. Specialty services include international alumni relations strategy and international student-alumni programs, and volunteer management for groups of all sizes and backgrounds.
Dr. Dobson is the author of Being Global: Making the Case for International Alumni Relations (CASE Books, 2011), the International Travel Handbook: Engaging Constituents Abroad (Academic Impressions, 2014), and editor of Staying Global: How International Alumni Relations Advances the Agenda (EAIE, 2015). She was recognized by the Chronicle of Higher Education as one of the leading "Innovators in Internationalization" for her work at Tufts University. She serves as Board Chair of United Planet, a global network of leaders and volunteers fostering cross-cultural understanding and addressing shared challenges to unite the world in a community beyond borders.
Dr. Dobson received her Bachelor's and Master's degrees from Boston College, and her Doctorate in Higher Education Management from the University of Pennsylvania.
"The Alumni Homestay Network (AHN) is an affiliate of both the American and the Australian Homestay Networks – this is the world's most experienced international student's homestay management network. Since 2008, this Group has placed globally over 35,000 international students in successful homestay environments. AHN incorporates decades of international experience in homestay operations management to ensure that every alumni homestay experience is successful. Today we are raising the standards of homestay in Australia, the U.S., and globally through our proprietary processes of approving alumni host families and matching students to the right hosts."
Gretchen Dobson, EdD